Partner
You want to publish your visions on the Minecraft Marketplace? Then partnering with us is the easiest way to get there!
Benefit from our extensive services! We take over packaging and server hosting for you and take care of the legally compliant implementation. You get an intuitive dashboard with many helpful features for a clear team and project management.
This allows you to focus on what's important - the creative realization of your Minecraft project!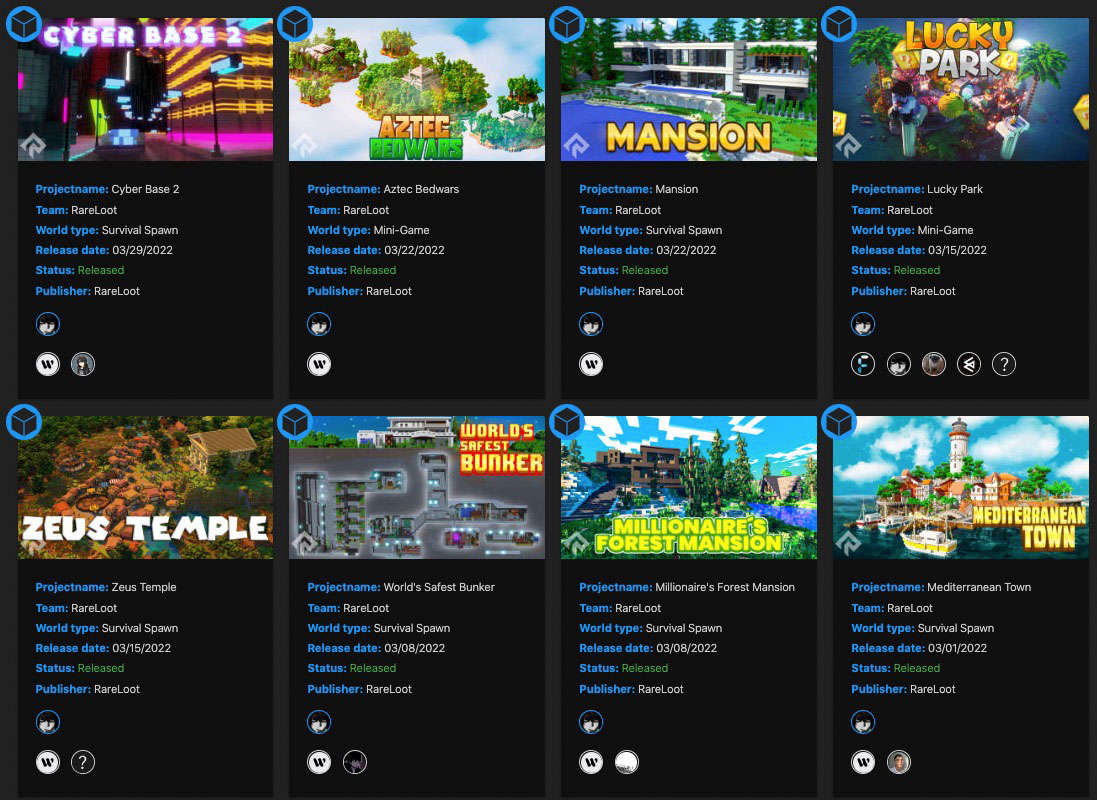 Here are some highlights of our services in detail:
Smart project dashboard
Our handy online dashboard gives you clear team and project management with to-do lists, financial metrics, chat features, statistics and more.
dashboard
archive
Packaging
We take care of preparing your content for the Minecraft marketplace, including converting content between the Java and Bedrock versions of Minecraft, as well as the final packaging of the projects.
Freelancer job system
You need models, preview images or individual designs? With our job system you have the possibility to assign individual tasks of your project to a large selection of freelancers. We pay the freelancer in advance, so there is no financial risk for you and you get professional results quickly and easily.
assignment_ind
chat
Extensive support and troubleshooting service
As a partner, you will be supported by a competent contact person who will answer your questions and provide you with expert knowledge.
Minimal
15%
max. 1 User
You already have a lot of experience with publishing content on the Minecraft marketplace? You have the necessary know-how and the right tools for it? Then our Minimal-Package might be the right one for you!
Automatic Package Creation
Pro
30%
unlimited Users
Focus on the creative realization of your Minecraft projects and benefit from our extensive services and tools. These will support you sensibly and efficiently with administrative and technical tasks for your Minecraft project!
Automatic Package Creation
You have questions and would like to know more details about the package contents? We'll be happy to advise you - and help you make a decision that best meets your needs.